Commissioned by Veneto Strade to the Monti Spa company, the bridge is inserted in a mountain context, near the Tre Croci pass and was designed in such a way as to create the minimum environmental impact: with a length of 180 meters, the bridge follows the course of a sinuous curve, thus lightening its imposing concrete structure. Monti Spa has been collaborating for years with Ecobeton for waterproofing infrastructures such as bridges and underpasses; in particular, Vetrofluid was used to waterproof the slab for the bridge over the Rudavoi stream. Vetrofluid, penetrating 40 millimeters into the concrete, carries out a waterproofing action following the vitrification and a consolidating and protective action of the concrete. Unassailable by freeze and thaw cycles, the product guarantees durability and total protection over time.
Builder: Impresa Monti Spa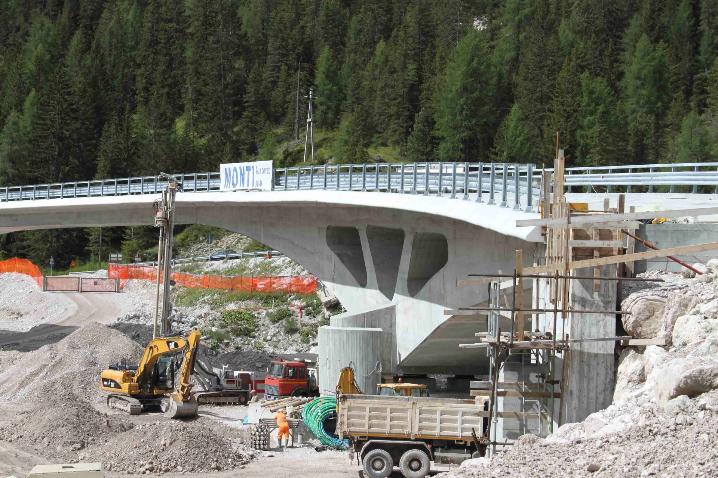 Structural elements treated with Ecobeton products.