Discover our premium, low-thickness, eco-friendly microcements.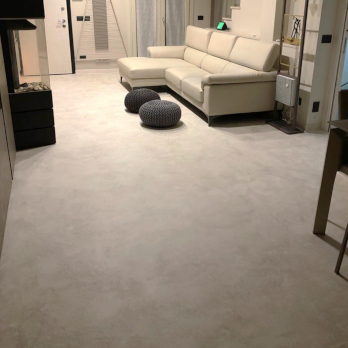 Microbond is our decorative microcement. With just 2 mm, you can cover and renovate internal surfaces, such as floors, walls, kitchen countertops, tiles, bathrooms, showers, etc. Over 300 colours to choose from.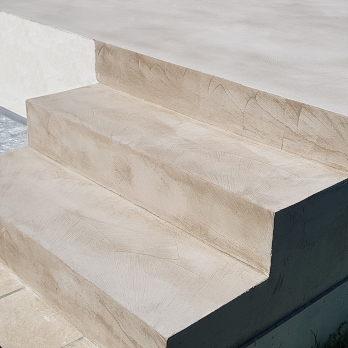 Ercole, the renowned microcement for external use. Strong and resistant, perfect for covering low-thickness driveways, ramps, and garages, but also more refined surfaces such as outdoor patios, verandas, terraces, etc.
Poseidone is the solution we created to overlay swimming pools. Ready to use, it does not require sealers and is perfect for creating a continuous effect on all surfaces in contact with water, such as swimming pools, saunas, steam rooms, etc.
What can you overlay with Ecobeton microcements ?
Seven frequently asked questions about microcement.
---
Would you like more information about microcement overlay?
Guides and resources about Ecobeton microcement.

Color Formulas

Choose and order your favorite color for Ecobeton microcements or take a look at the digital Color Gallery.
Go to
Ecobeton Wiki

A useful set of manuals and advice on how to best apply and manage our microcements.
Go to
Builder Notes

Our blog. Useful articles to learn more about the Ecobeton world and the information we want to share.

Go to