ANTI DETERIORATION PROTECTION FOR CONCRETE FLOORS
---
Total protection of your floor
With Pavishield® you can improve the life of your industrial flooring because it is the only product able to protect the concrete at 360 degrees, even outside. With Pavishield® you can prevent the deterioration of the concrete from the first minutes using it as curing compound. Then your floor will be protected also from atmospheric agents, from deicing salts, from superficial wear and from rising damp.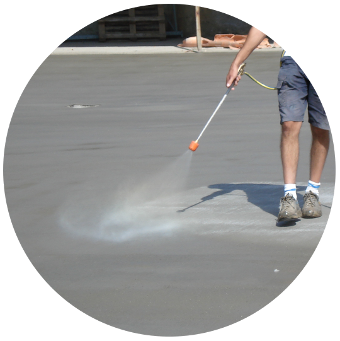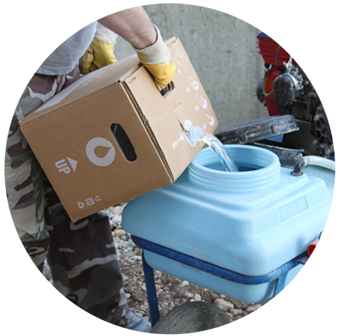 A single product, a unique product
Curing compound, dustproof and anti-deterioration in a single product, with only one treatment. Thanks to its innovative and ecological formulation Evercrete Pavishield® is a permanent treatment with which you can reduce maintenance costs by more than 60%. Thanks to its versatility, the designer can guarantee reliable and certified results even from the 1.2 million square meters treated in the last 10 years.
A consolidated experience
Pavishield® deep penetrates into the concrete floor, reacts with cement, increasing the silica matrix, and seals the microporosity. It is a totally inorganic product, which is not subject to wear and does not require maintenance over time. It can also be used as a hardener of the old paving with dust-proof action, even in environments in contact with food.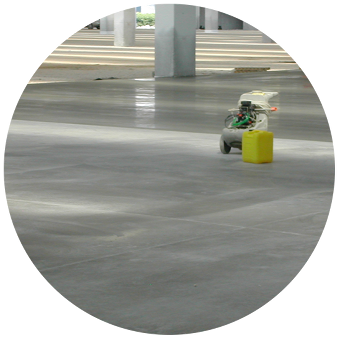 Pavishield properties
Deep penetrating sealer for concrete floors


Frost resistance
Protects exposed concrete in the most extreme conditions.

Hardener and dust proofing agent

Permanent anti-dust treatment, it consolidates the surface in depth.
Chemical resistance
It gives the concrete an extraordinary resistance to the deicing salts, chlorides, sulphates and acid attacks.

Curing compound
Curing agent, it reduces to eliminate the fissuring due to the rapid drying of the screed, without leaving any residue.
Pavishield properties
Deep penetrating sealer for concrete floors


Abrasion resistance
Excellent surface hardening, increases abrasion resistance.
Eco-friendly and non-toxic
Pavishield has been awarded EPD and LEED certification, completely solvent and VOC free.

Blocks the rising damp

It is the ideal base for any subsequent surface coatings.
Tested over time
Over a century of proven successes, endorsed by the major European institutes and CE certificate.
Logistics buildings and malls
Salt resistance and antifreeze on concrete roads
Architectural flooring protection
Dustproof on production premises