THE PERFECT SYNERGY BETWEEN SURFACE AND INTERIOR DESIGN
---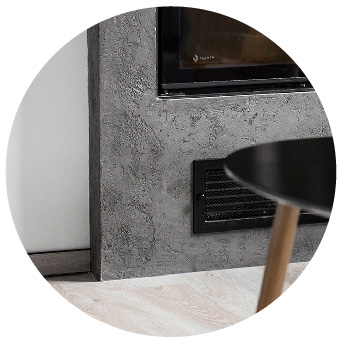 It is a cementitious overlay capable of covering, renovating, and enhancing the surfaces of your home.
Microbond® allows you to give new life to both internal and external environments, either by covering the old floor, the bathroom tiles, the fireplace wall and any interior design surface that you would like to renew, avoiding its demolition.
Microbond® can be applied on any kind of support, with only one millimeter thickness.
It is a single-component, water-based, abrasion-resistant, non-toxic and environmentally friendlymicrocement. It is of easy application to countless types of surfaces, such as concrete, wood, plasterboard, tiles and many others. Microbond is cement-based, and it does not require a primer and once protected with the special Ecobeton finishes it becomes completely waterproof and resistant to scratches and abrasions.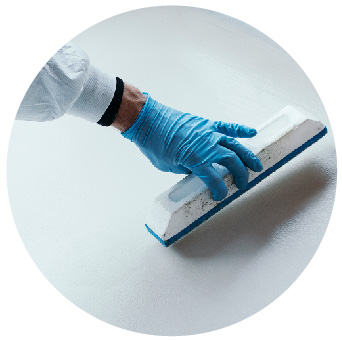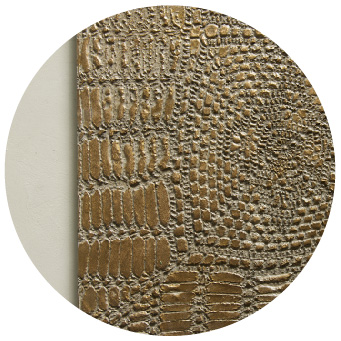 It is a cementitious overlay with a bespoke finish and customizable with more than 300 colours.
Microbond® allows countless aesthetic solutions, thanks to our extensive colour chart and the extremely artisanal nature of its application. Each element coated with this microcement takes on a unique, modern and material look: you can cover the floor with a more intense and opaque finish and renew the bathroom walls with a softer and shinier one.
Microbond properties
Low thickness cementitious overlay

Robust and durable
Suitable for floors, walls and bathrooms overlay, it is waterproof and has a high resistance to scratching.

Customizable
It has countless handcrafted finishes and more than 300 colours to choose from.

Multifunction
Adheres perfectly without the need for primers on metal, wood, concrete, polystyrene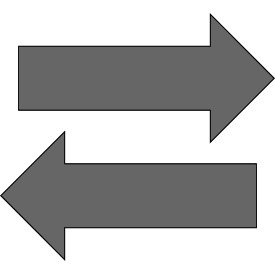 Indoor and outdoor
Adheres perfectly without the need for primers on metal, wood, concrete, polystyrene
Microbond properties
Microcement for walls, floors and bathrooms.
Fire resistant
The cementitious overlay Microbond has passed class A tests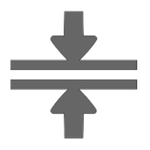 Applicable from 1 to 3 mm
Smooth Texture, broomed or decorative printed finish
Eco-friendly and safe
Microbond is a cement-based product free of solvents and volatile organic compounds (VOC)
Single-component
Microbond® is a ready-to-use one-component microcement that requires only the addition of clear water