Product for professional use
---
Official color chart for Ecobeton microcements.
Quantity:
300+ coded shades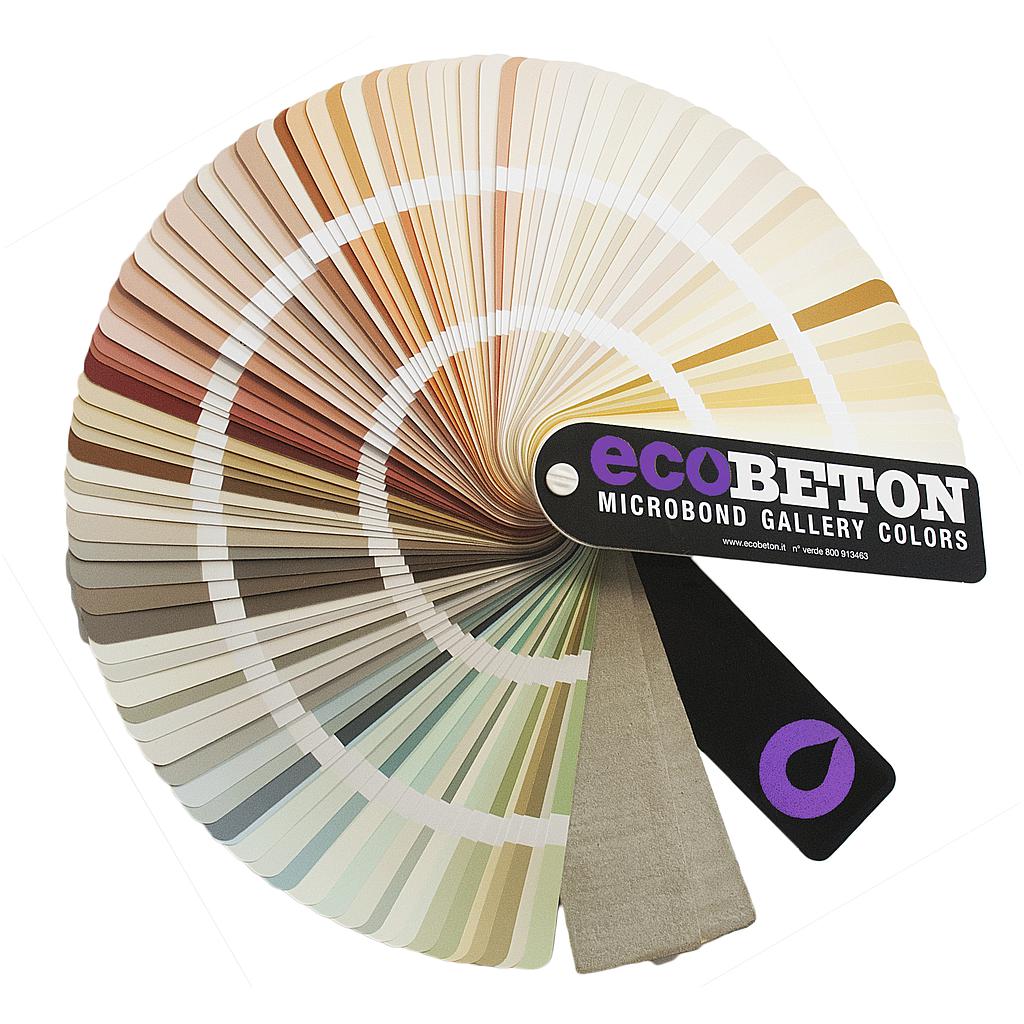 Ecobeton Gallery Colors
Ecobeton's color chart, with more than 300 shades to choose from. To color your microcement overlays and make the surface unique. Color Formulas available for Microbond®, Microbond Finitura, Ercole® and Poseidone.

Made of: Laminated paper with colored snippets.
---
Uses: To choose the shades of color to be applied to Ecobeton microcements such as Microbond® and Ercole®.