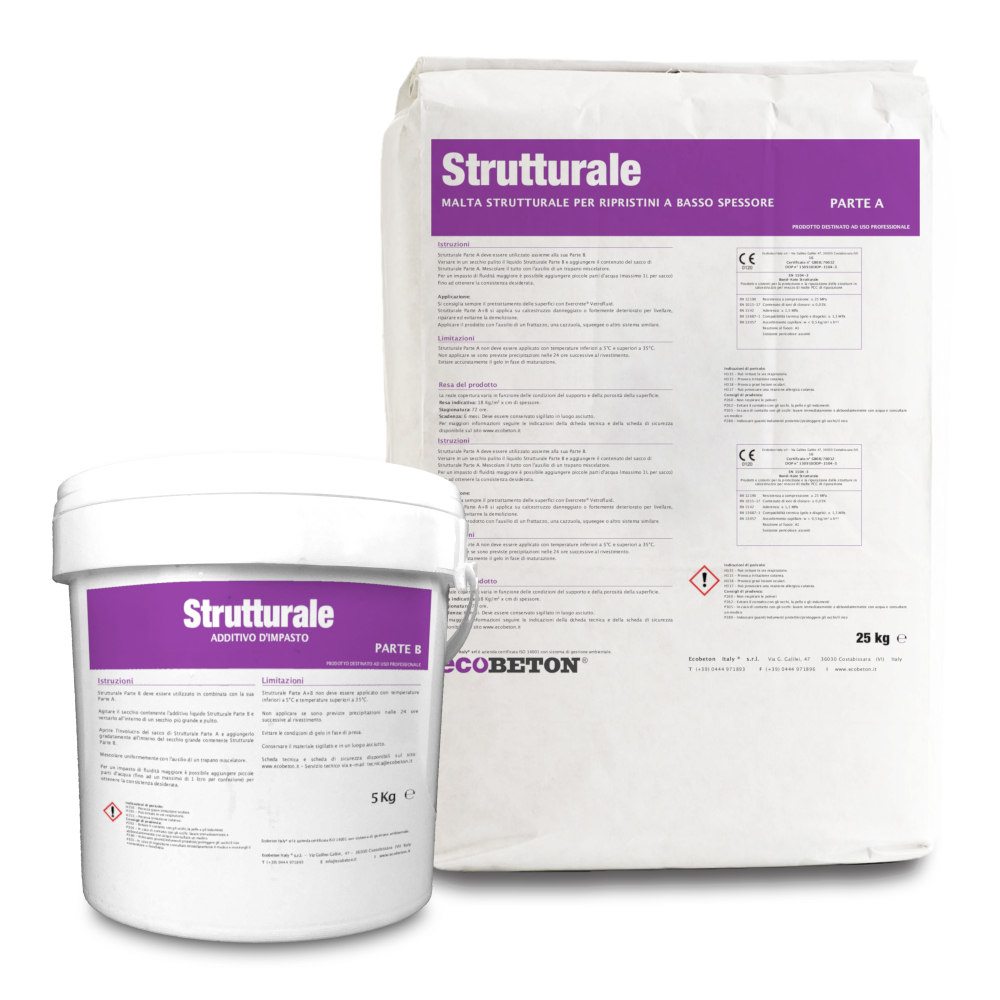 Product for professional use
---
Two-component structural cementitious mortar.
Packaging:
25 kg (comp. A) - 5 kg (comp. B)

Appearance:
Gray powder + white liquid
Strutturale
Strutturale is a high performances cement mortar that is applied on damaged or deteriorated concrete, avoiding, in most cases, the need to demolish it. Structural comprises two components: a pre-mixed powder and a bonding agent liquid, which, used as an additive, allows the mixture to be firmly bonded to the concrete substrate to be restored.
Strutturale is designed to repair heavily degraded or milled concrete a few centimetres thick.

Description: R3 class PCC repair mortar
---
Features: extraordinary resistance to cycles of freezing and thawing, and to attack by chlorides, sulphates and thawing salts; for interior and exterior applications; resistant to the abrasion; applied from 0,5 cm to 5 cm thickness; excellent base for further overlays; high adhesion to any base underneath.
---
Customizable: dozens of shades available in our color chart.
---
Application: trowel, squeegee, spatula, magic trowel
---
Uses: leveling of floors, patching, repair and restoration of concrete, horizontal and vertical, non-slip surfaces, walkable and vehicular surfaces, loading ramps and docks, car parks, entrances and garages, warehouses and industrial sheds.