ECO FRIENDLY PROTECTION FOR WOOD

---
Everwood® is first of all an ecological choice. It protects and extends the life of the wood while keeping its biological nature intact. The combined use of Everwood eco-friendly products will keep wooden structures protected an healthy over time, acting as a shield against water, humidity, chemical attack and much more.
We love keep it simple.
Complete wood protection with only two products.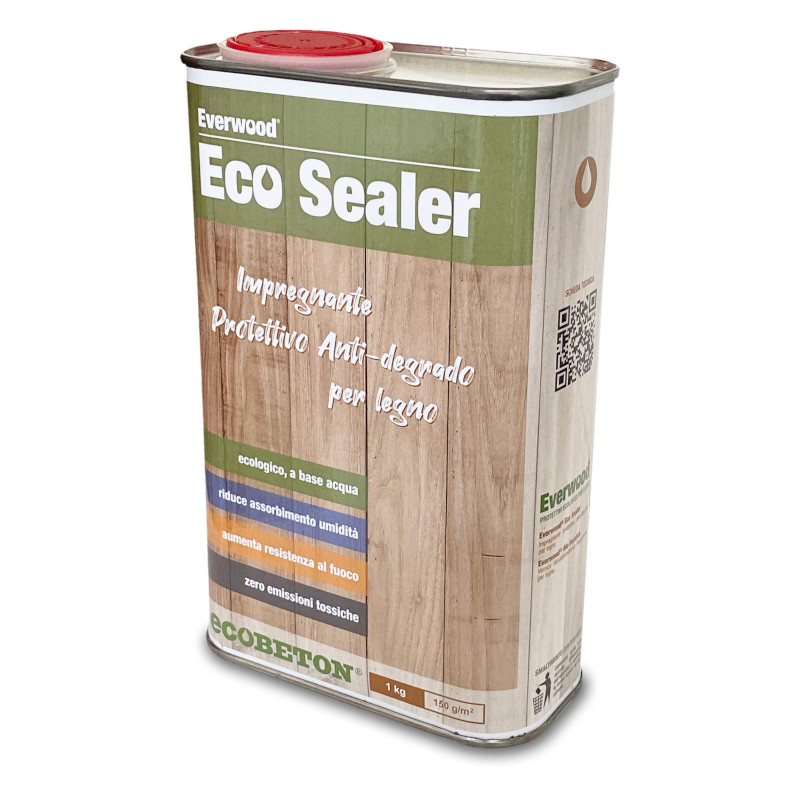 Everwood® Eco Sealer
is an ecological water-based impregnating agent, suitable for interiors and exteriors, which penetrates deeply into the fibers of the wood and mineralizes by binding permanently to the cellulose.
Deep penetrating • Permanent • Waterproofing • Fire resistant • Anti woodworm • Overpaintable • Non toxic • Eco Friendly • Shield for weathering
---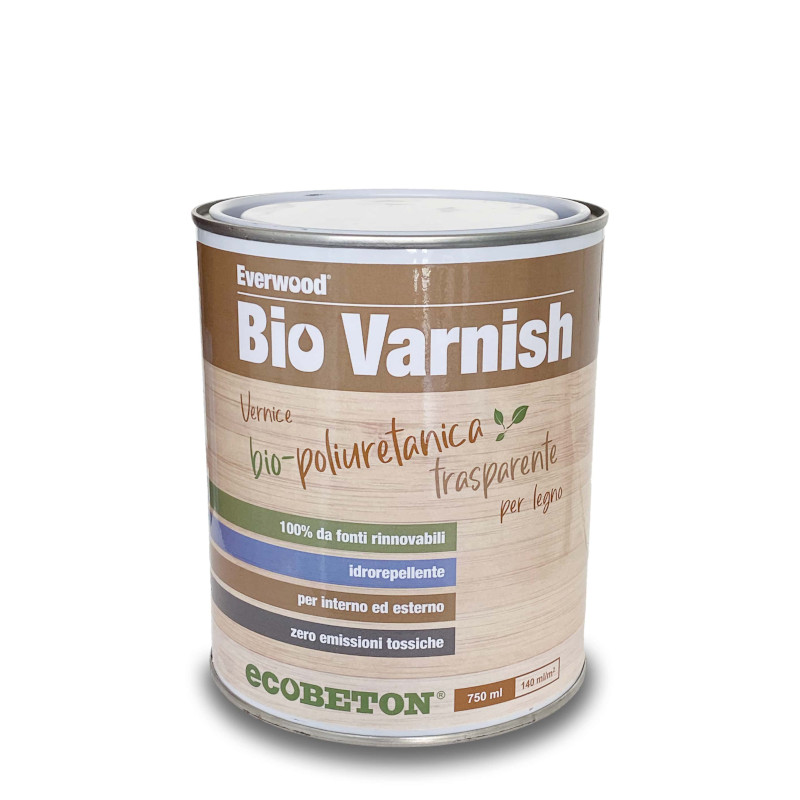 Everwood® Bio Varnish
is a new water based, single-component, non toxic, bio-poyurethane varnish free from volatile organic content. Water-repellent, non-yellowing, it provides high abrasion resistance.

100% from renewable sources • Transparent • Matte finish • Non toxic • Biologically based • Non yellowing • Water repellent • Breathable • UV resistant • Quickly dry
---
---
Eco by fact, not just by name.
The Everwood® line is truly eco friendly, protects wooden objects in a sustainable and absolutely non-toxic way for humans and the environment.
Ecobeton's commitment to produce and sell products for the protection of building materials and therefore extend the life of the works themselves, is also realized through the continuous research and production of eco-sustainable materials.
---